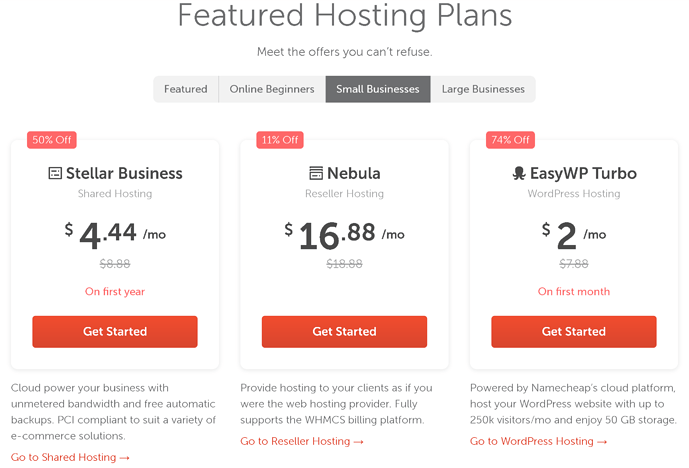 As you can see, Namecheap does have many different hosting options though. I'm sure one can out perform the other, and then website speed is can also be depleted through the website itself. Anyhow I don't have a lot of experience with building/hosting websites and so on, so I'll leave it to you, I trust you with it.
Namecheap also has VPS hosting, I guess you got it from Siteground then?
So basically, I'm building an Online Business, which might scale very quickly over the course-span of a year, build on Wordpress with WooCommerce as you recommended. Probably gonna get my Domain name from Namecheap then and waiting for your answer which DNS, SSL & Hosting Platform I should move forward with.
Currently we'll be focusing on the Online Webshop, but after building a solid foundations we'll be building into that an online Education Platform & Community, so I'm not sure what to move forward with.