pardon @ExploringAstronaut. Just noticed that I hadn't responded to this post yet.
I don't really see it as patience. If I thought that bingeing the stages in a short time would have brought my life to where I want it, believe me, I would have done it (happily!). I'm only following this method because I think it has the highest chance to work for me. Also, I only used 3 months for EoG stage 3. For EoG stages 1 and 2, I dedicated 1 month and 2 months respectively. Now for this last stage, I'll devote the longest period of time.
That seems personal. I kept running EoG St 1 while I was listening to Stage 2. At a decreased frequency, of course. Close to the end of EoG St 3, I felt the need to run Stage 2 again. And again after that, I felt a pull to re-introduce Limit Destroyer as well.
Based on what I remember having read from you, EoG Stage 1 sounds like it would be really good for you. You seem to respond well to it. I think EoG Stage 1 works to expand your vision and subconscious images of what's possible. It sort of expands the Wealth Universe that you're living in.
Limit Destroyer (to me) feels a bit different. It feels like one of these: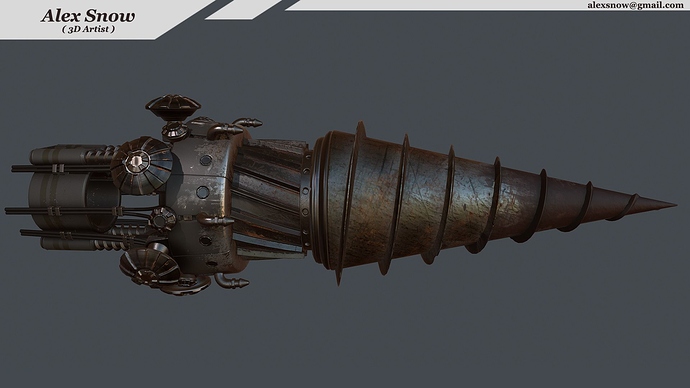 You affix that to the front of your vehicle and it drills through whatever is blocking you. Limit Destroyer feels like that—more specific and practically focused to me, in other words. It works on pushing you through whatever is in front of you blocking your efforts. Whereas, Ecstasy of Gold stage 1 feels like a general expansion of one's entire beliefs and vision relating to wealth, rather than being pinpointed on a specific obstacle or obstacles.
So, I'd think of them as performing related but different functions. 1 or 2 reps of Limit Destroyer would probably enhance every stage of the program, but would particularly come in handy when you're feeling blocked, stymied, or frustrated.
EoG stage 1 would be for when you want to experience (and believe in) greater possibilities for yourself in general.
It's great how there are all of these hidden gems among the Sub Club library. Some of them are just hanging out waiting for the time when you recognize their particular genius.