To add to my little review back then: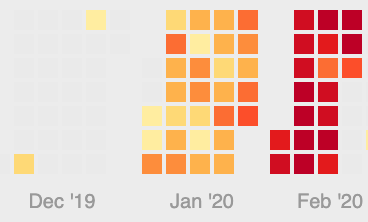 This is a visualization of how much time I was studying my medicine flashcards. The darker the color, the better, meaning I did a lot of cards / finished all my cards for the day.
On 01.12, I started my QL journey with St1. You can see I clearly did not have that much interest in studying haha. I was on Khan St4 before that.
On 01.01, I switched to QL Stage 2. You can clearly see that only 4 days later I picked up with my studying.
On 01.02, I switched to Stage 3. Here the changes are even more prominent, me studying like a beast until my exam end of February.