Back from my cleansing walk.
Got thoroughly soaked and kind of loved it. Typhoon is getting started. Knew that going out, but just didn't want to stop. Ended up going the whole 6 miles.
By the way, thanks to @BLACKICE, every nighttime car now reminds me of Ironman.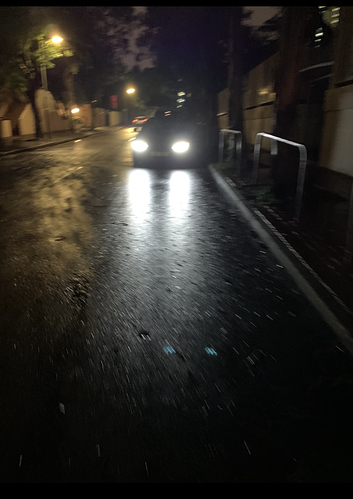 (That was from around mile 3)
A few more thoughts but first it's shower time.